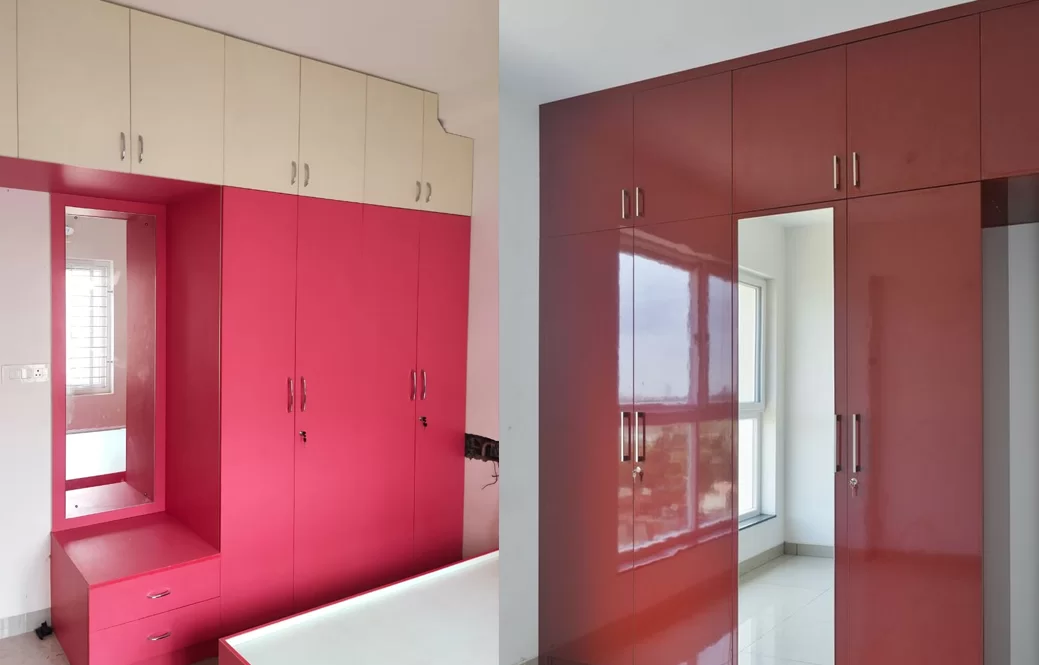 Modular Wardrobes -
Creative Storage Solutions Designed for You
At Vibgiyor, we offer innovative modular wardrobe solutions that are tailored to your unique requirements. We understand the importance of finding the perfect wardrobe for your home, and our team is here to help you visualize and create your dream storage area.
Customized Design
Sliding Door Wardrobes
Hinged Door Wardrobes
Built-in Wardrobes
Corner Wardrobes
Modular Wardrobes
Multiple Storage Options
We offer a range of interior fittings, including shelves, drawers, hanging rods, and compartments, designed to accommodate different types of clothing, accessories, and personal belongings. Our goal is to maximize functionality and efficiency, ensuring that every item has its designated place within your wardrobe.
Discover the perfect modular wardrobe for your home with Vibgiyor. Experience the convenience and functionality of a wardrobe designed around your requirements. Enjoy organized living with our multiple storage options and creative space solutions. Trust in the quality of our products and our commitment to customer satisfaction. Choose Vibgiyor for swift delivery and the confidence that comes with finding your ideal storage solution.
Design Refrences