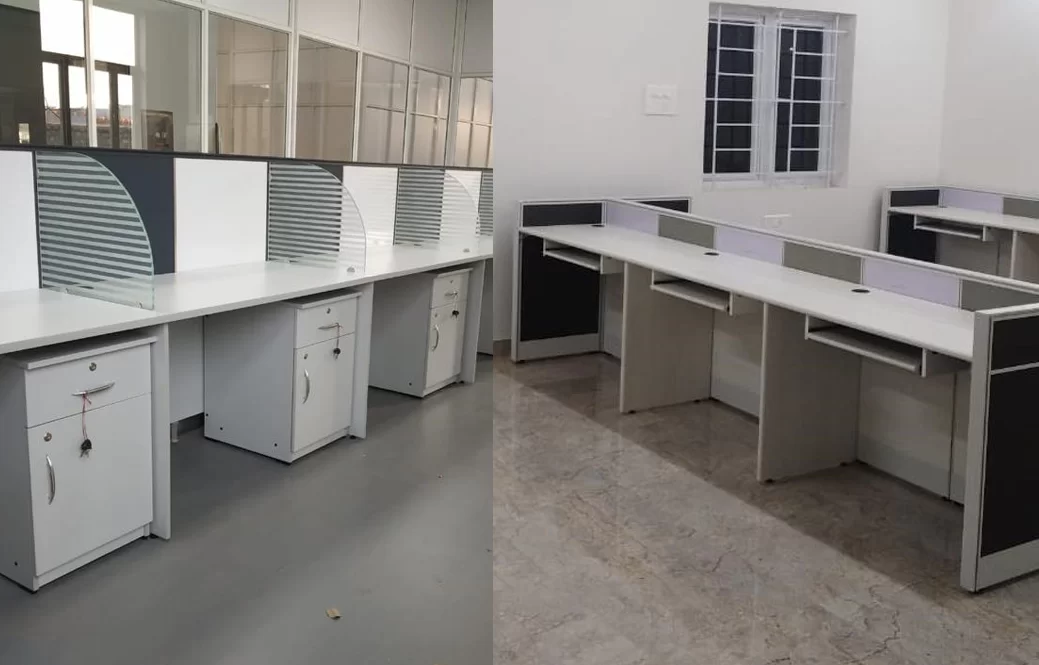 Modern Workstations -
Redefine Your Office Space with Style and Comfort
At Vibgiyor Wood Creation, we bring together our vast industrial experience and deep knowledge in the furniture industry to offer a wide assortment of Office Tables. Our commitment lies in providing our clients with beautifully designed tables that prioritize user comfort and find applications in various industries.
Open Plan Workstations
Bench Workstations
Cubicle Workstations
L-Shaped or Corner Workstations
Collaborative Workstations
Private Office Workstations
Quality is our utmost priority. We meticulously select premium materials and employ skilled craftsmanship to craft our office tables. Our commitment to niche quality ensures that each piece is durable, long-lasting, and able to withstand the demands of daily office use. We take pride in delivering office tables that not only meet but exceed expectations in terms of quality and reliability.
Design Refrences