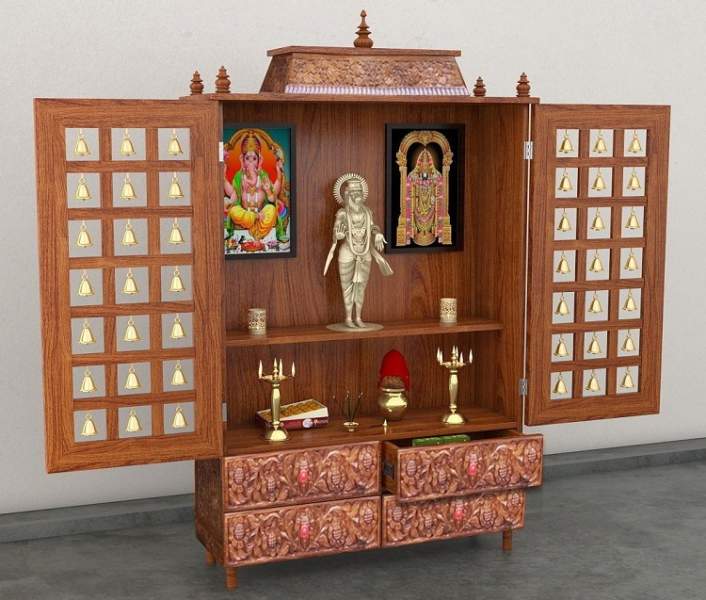 Pooja Shelves -
Elevate Your Spiritual Space with Divine Design
At Vibgiyor, we take pride in offering our special Modular Pooja Shelves that are designed to house the images of gods. Whether you prefer an independent Pooja room or a dedicated shelf, our modular Pooja solutions are tailored to meet your specific needs.
We understand the significance of the Pooja room as a place of worship, and we believe it should always be clean, neat, and designed with care. Our modular Pooja rooms are meticulously crafted to adhere to the principles of Vaastu Sastra, creating a harmonious and sacred space for your spiritual practices.
Wall-mounted Pooja Shelves
Stand-alone Pooja Shelves
Built-in Pooja Shelves
Temple-style Pooja Shelves
Modular Pooja Shelves
Our modular Pooja shelves are designed to be customizable, allowing you to create a Pooja room or shelf that reflects your personal taste and preferences. We work closely with our clients to understand their demands and provide tailor-made designs that suit their individual requirements.
Design Refrences